Okay, I have to explain. I am a big time snob when it comes to butter. I can be heard saying "butter is better" even in my sleep. But yesterday I had to eat those words with a big dose of margarine. My mom brought over some "butter like" margarine from her Black Friday shopping trip. She thought it was butter because of the packaging. I was a little suspicious when she announced that it cost .97 cents per package.
The suspect in all it's deceiving packaging!!!
We decided to make cookies for our neighbours. So I took out the individually wrapped sticks of
deceptive
margarine. We followed
this recipe
from Martha Stewart. It is a great recipe but you need to make sure you under cook the cookies a bit. I used mini marshmallows this time instead of the larger ones. No biggie. It still worked! The only other thing I would recommend is mixing the cocoa powder and the icing sugar first for the frosting. Make sure it is really well mixed.
About the Margarine:
I was a l
ittle nervous
at first because the sugar and margarine did not appear to mix well in the beginning. It took a little longer for the fluffiness of this combination to materialize. But I turned up the speed and waited- something I am horrible at! It worked out in the end.
Another
mini nervous breakdown
occurred when I added the eggs and milk. The margarine hardened into little bits. I kept on mixing and added the flour and cocoa butter mixture.
Another confession: I used the margarine for the frosting too. I had to mix it in quite a bit but it was great! The frosting does harden a little bit (after a while) but it is still spreadable.
The verdict: It always comes down to taste. I can honestly say that the flavour was....well...hold on I am taking another bite...oh goodness crumbs...licking my lips...sigh...okay it was DELICIOUS! Maybe I don't have a well trained pallet or something but the flavour was the same as the butter ones! (Hanging my head in shame.) If I do find this margarine on sale at .97 cents again I will buy it for recipes like this. Don't expect me to use it for my Cinnamon Bun recipe or my Christmas pound cake either! I have to maintain some shred of my snob status!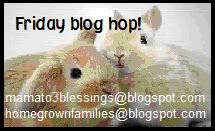 a>>