Outside my window

... It is dark and quiet because it is 3:51 AM. Great time of the day to get things done. The air is a lot cooler.
I am thinking

... about my new trade show, She Made It! I can't wait for all these talented women to get together and show the world what they are made of!
I am thankful for

...a smooth operation yesterday. I was nervous about this because their is always risk no matter how routine. My kids were well taken care of by their grandma and the doctors were awesome.
From the learning rooms

...We are still working on the number 5 at Home Sweet School. On Monday we went to the library and the gym. Exercise is so good for our son. He really needs it! When we got back we sat down to do some science (watching our avocado see grow), he was very focussed. We have had some bumpy bits in the last week but I pray that he will settle down and I will learn to sit with his inability to sit.
From the kitchen

...On Saturday our Kitchen Club met at church for the first time. We made about 42 meals for under 360.00 dollars! We worked really well together and got a lot done. I was so grateful for this time. Even though I didn't plan it, the cooking session came in handy because I was able to use one of the meals for dinner after the surgery.




I am creating

...a new vision for our Christmas Breakfast. I love planning stuff like this. My inspiration is Elizabeth and Mary (and Jesus of course!) and fruit. Can't wait for all the ideas to start flowing.
I am hoping

...that I can seriously pray for change in my heart. I really want God to help me breath and live the lessons I am trying to teach our children. (I posted this last time... and I am still there. Please pray for me.)



A few plans for the rest of the week:

Tomorrow is my favourite day because we have MOPS. A great time where mothers meet and share. My two sons also have AWANA in the evening. On Friday we meet up with our homeschool group.
Here is a picture for sharing:
B-L-I-S-S!
Weird Fact About Us: Our children know that Santa Claus and the Tooth Fairy aren't real. My 5 year old son has had some interesting debates. He has been instructed to respect differing opinions.


Join in the fun! Share your day with The Simple Woman's Day Book.
"
Would you like to linger on the simple things...then join me and many others in taking a little look into the day plans and thoughts of those who are focusing on simplicity...beauty of the everyday moments. "
http://thesimplewomansdaybook.blogspot.com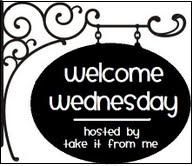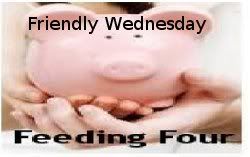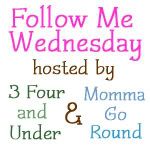 tyle="TEXT-ALIGN: center">